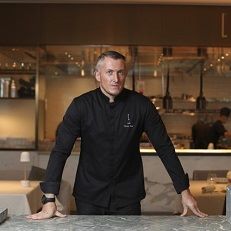 Olivier Elzer
Culinary Director
Olivier Elzer
Culinary Director
With over 20 years of experience, multi-Michelin-starred chef Olivier Elzer joins The St. Regis Hong Kong as culinary director for L'Envol French restaurant. In 2021, after only two years of opening, the restaurant's earned its first coveted two-Michelin-starred accolade. As a gourmet destination, L'Envol offers an inventive interpretation of French haute cuisine, incorporating the use of selected ingredients and produce from Europe and Asia.
Highly regarded as one of the leading French chefs in Hong Kong, Elzer has played a formative role in various restaurants achieving an accumulative 21 Michelin stars. He is passionate about refining and redefining the tastes, textures and techniques of French cuisine. This passion drives the creation of innovative, seasonal dishes showcased on the menu at L'Envol.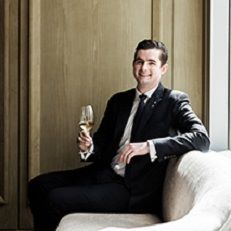 Tristan Pommier
Restaurant Director & Chief Sommelier
Tristan Pommier
Restaurant Director & Chief Sommelier
Highly skilled and talented, Tristan Pommier was promoted to lead L'Envol operations as Restaurant Director in April 2021. In his role, he is tasked with strengthening L'Envol's daily operation, and responsible for maintaining the finest standard of service to the guests, propelling the restaurant into regional and international limelight.
He joined The St. Regis Hong Kong in 2018 as Chief Sommelier and oversees the wine program for the entire hotel. A dining experience to impress wine aficionados, The St. Regis Hong Kong offers guests an extensive selection including red, white, rosé, Champagne and dessert wines, some labels made only exclusive to the Hotel. Possessing an in-depth knowledge and understanding of wines, Tristan is the best ambassador to suggest the perfect wine pairing that compliments the delectable menu.