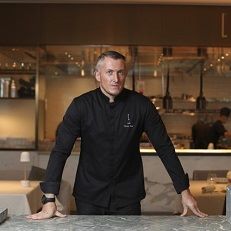 Olivier Elzer
Culinary Director
Olivier Elzer
Culinary Director
With over 23 years of experience, multi-MICHELIN-starred chef Olivier Elzer joins The St. Regis Hong Kong as culinary director for L'Envol French restaurant. In 2021, after only two years of opening, the restaurant's earned its first coveted two-MICHELIN-starred accolade. A gourmet destination, L'Envol offers an inventive interpretation of French haute cuisine, incorporating the use of selected ingredients and produce from Europe and Asia.
Highly regarded as one of the leading French chefs in Hong Kong, Elzer has played a formative role in various restaurants achieving an accumulative 25 MICHELIN stars. He is passionate about refining and redefining the tastes, textures and techniques of French cuisine. This passion drives the creation of innovative, seasonal dishes showcased on the menu at L'Envol.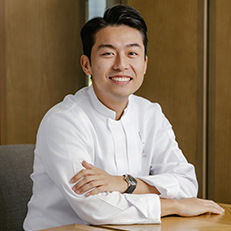 Steven Jin
Chef Pâtissier
Steven Jin
Chef Pâtissier
With a wealth of experience working in pastry creation, Steven joined The St. Regis Hong Kong as Chef Pâtissier at L'Envol, two-MICHELIN-starred French restaurant, in April 2022. Steven has since then proven himself as an indispensable member of the hotel given his dedication and contribution to excellence with strong work ethic. As such, he was quickly promoted to Executive Pastry Chef of the hotel in December 2022.
Over the years, Steven has demonstrated impressive creativity and professionalism in MICHELIN-approved restaurants throughout France and East Asia. His tenures at three- starred L'Epicure of Le Bristol Paris and two-starred Alain Duccase of Morpheus Macau served to be tremendous accelerators in Steven's journey of innovation in the confectionery world.